Like Guillaume, Thomas & Laetitia design your dream career
Do you have the ambition to grow your career and to be challenged? Will you be graduating soon, or do you have some professional experience?
Then kick start your career and join Business & Decision Graduate Program!
Business & Decision Graduate Program offers you nice challenges and full of possibilities to extend your knowledge and skills in your field of expertise.
 
In this program you will develop yourself both at the client side, where you will learn how to understand the client's business problems, be coached by a senior colleague and participate to some of our various bootcamps sessions in the field of Data & Digital.
Kick-start your career
If you are recently graduated or have already a professional experience you can definitely apply to be part of Business & Decision Young Graduate Program.
This graduate program is available for juniors with a technical background.
You have a Bachelor's or Master's degree in computer science, Engineering, Electronics and IT.
This graduate program is available for juniors with a business background
You have a Bachelor's or Master's degree in the field of IT, Marketing, Business Engineering, Sales, Economic Management
" When I started to work at Business & Decision as young graduate I was able to follow multiple training. I learned especially a lot by quickly starting on a project! "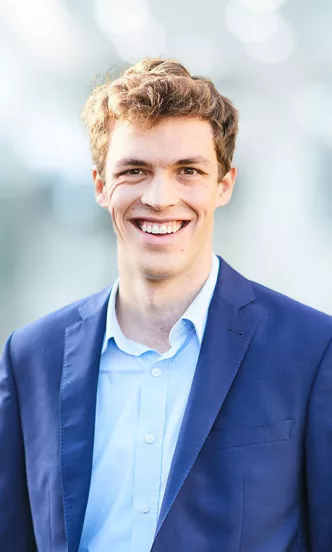 THOMAS
DATA INTELLIGENCE CONSULTANT

Grow your career faster
Do you have a passion for technology or predilection for data and digital? Whether you have a technical or business background, we are committed to investing in continuous learning to help you develop your skills and quickly grow thanks to trainings, hands-on experiences and coaching from senior managers.
By starting your career with us, you open yourself to a very promising career outlook and develop an extremely valuable CV with your experiences at client side and trainings.
Join a Dynamic environment
Business & Decision is recognized for having a human centric company culture whose values are Respect, Excellence and Humility. We leave room for individual initiative, creativity, and an entrepreneurial spirit where everyone contributes their added value to an agile, diversified, adaptable and performant company.
In addition, we have a dynamic company culture where consultants like to meet to help each other and to participate in informal events. This is why, for us, the word FUN must be included in our key values.