Give your career a boost
Data & Digital Academies are expanding the skills of young graduates & professionals to train them in the best operational way for the jobs of tomorrow in the fields of Data, Digital & AI. Our training combines technical skills with business know-how and consultant skills, and is led by specialists and senior experts in the field.
Learn, Practice & Master your skills
Whether you have recently graduated or have 1- to 2-years of experience, you will benefit from comprehensive and full training on both technical and soft skills in your area of expertise.
Be the change. Join our team
Follow a first common-training track around Data followed by a more specific path where you will refine your expertise in the field you want to master between Data Engineering, Data Science or Data Visusalization

Join the Data Academy

A great bootcamp to combine both data & digital expertise in a technical way. This hands-on bootcamp is offering 2 interesting tracks of tailor-made training (technical & soft skills) in Digital Customer Experience or Customer Engagement.

Join the Digital Academy
Hands-on bootcamp on the modern technologies in Data (SQL, Spark, Python, Scala, R, Snowflake, DBT, Azure, Tableau…) and Digital (Microsoft with Azure Dynamics 365 & Office 365, Adobe) tools.

Coaching session by our senior experts on soft skills & technical skills so you feel fully comfortable to start your project at the customer.



A complete & tailored Career management support from our Talent partners: welcome session, coaching by senior colleagues.
Work on concrete & real use cases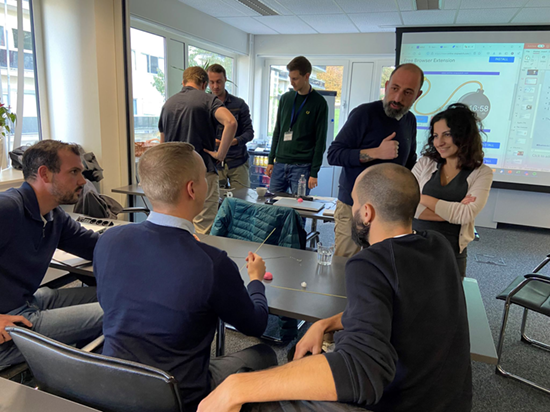 At the end of your bootcamp period, you will work on end-to-end use cases. Through cross skills teams you will apply your knowledge to concrete challenges met by our customers using the latest technologies in Data & Digital. Among the subjects that you will be tackling, we can mention for example the development of a Cloud Data Platform, as if it was a POC for a client, ingesting data in real time and providing meaningful output from it.
A strong basis to get started on your projects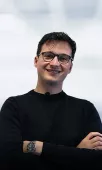 " When you join Business & Decision as a junior you start your career path with a Data bootcamp. This six-week training course, prepares all junior newcomers to be comfortable & ready when they start working at the client. "
Simon
Data Engineer
Join a community of Data Heroes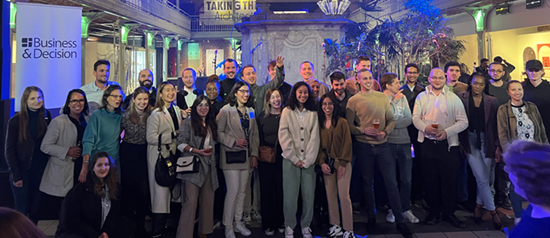 These academies are composed of various profiles and allow everyone to network through different internal events, meet ups sessions and more. By joining us, you join a team of Data and Digital Heroes.
Listen to Eleonore, Data Scientist, about her experience within the Data Academy