There is huge interest in the Data Mesh project. And for a good very good reason: we finally have a comprehensive framework for valuing data at the enterprise level. This white paper offers a deep dive into the Data Mesh concept to understand the ins and outs and to get the keys to apply it to your organization.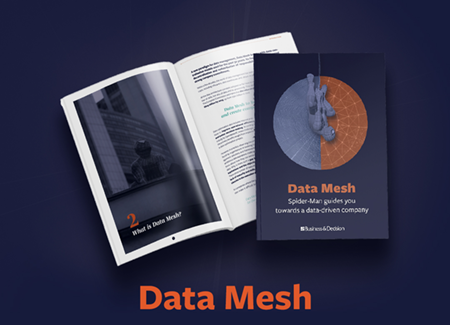 A white paper to understand and apply the concepts of Data Mesh
Data Mesh aims to provide a framework for the enterprise and its users to manage and create new products (Data). The notion of scaling analytics is at the heart of the concept and is an answer to the obstacles faced by organizations.
 
We give you the compass to follow the right direction
Written collaboratively by our experts, it responds to our mission of sharing knowledge to enable you to get full value from your data.